"Massage Courses & Sports Massage Courses at the London School of Massage, the UK's most successful school for massage and body therapy training. Massage courses and training in London and throughout the UK"
Some of the massage courses and training we offer include:

About London School of Massage:
"Brilliant teaching... beyond expectations, excellent knowledge... enjoyed every minute" - Wendy
London School of Massage

The London School of Massage was established in 1994 and is regarded as the UK's most successful Body Therapy and Massage Training School, by both its examiners and profession at large.

The teaching of our courses comes from EXPERIENCE, KNOWLEDGE, and PASSION and we use this to produce some of the most talented professionals practising today.
Our Philosophy
Our belief is that Complementary Therapies have an important role to play in the well-being of individuals. They are a useful tool that can work well alongside conventional medicine. Training thus emphasises the development of a holistic perspective, and benefits of treatment are not just for the "physical", but also for the "mind" and "spirit".
Why London School of Massage
We have developed a reputation which amounts to excellence and many top clubs and spa's, such as Virgin Active, Sanctuary and Champney's have recruited our students as well as recommend our courses for post graduate development.

In choosing a massage course and school it may help for you to take into consideration:
We have an

excellent track record

of near 100% pass rate for ALL our massage courses and with ALL our organisations since 1994 and have trained 1000's of students!

We were the innovators of "fast track courses" and "Intensive" courses and have been teaching them since 1994.
We have purpose built premises for massage training with 2 full time venues in London as well as numerous sate

llite centres throughout the UK, including, Birmingham, Leicester and Brighton.

We have

fully adjustable hydraulic couches

for students - a must for when you are training.
The majority of our lectures are delivered with inclusion of audio-visual presentations making lectures and demonstration clear and visual.
We give all students full lecture notes for all our subjects including diploma courses and workshops.
We have trained many "lecturers" from other institutions and have a reputation as being the "Trainers Trainer".
Our courses incorporate NLP and Accelerated Learning Techniques to facilitate not only your learning experience during the course, but also provide life changing tools for your future success!


The school has run very many successful Diploma Courses, workshops and lectures in the past. By joining us, we hope that you can become part of this success.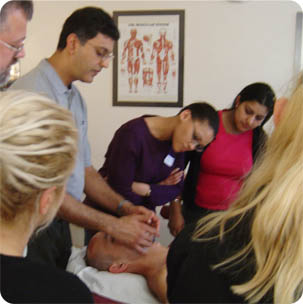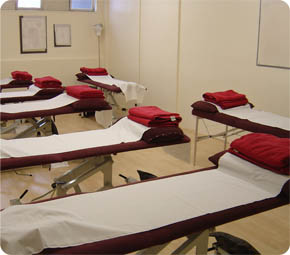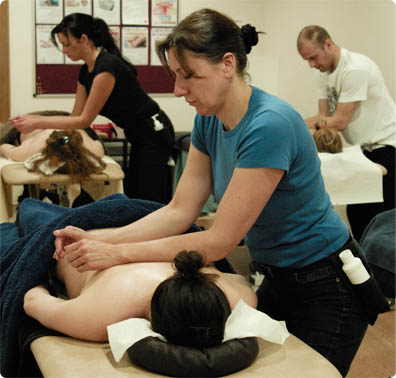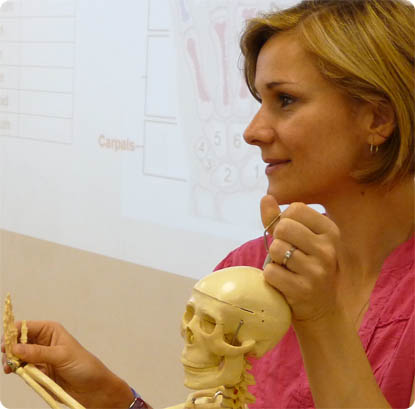 Registration & Affiliation
The London School of Massage is accredited and affiliated to the top leading organisations in the industry demonstrating the level of competency and respect the school has generated.
---

ITEC is a premier International Awarding Organisation for qualifications in the Complementary Therapy and Sports & Fitness industry with its qualifications being accredited by the UK Government.



It has been offering qualifications since 1947 with its qualifications being well respected by employers not only in the UK but around the globe.

ITEC currently has centres registered in over 38 countries – in areas such as Africa, The Americas, Asia Pacific and Europe.

It is in the forefront of maintaining standards and quality of training ensuring the qualification of highly trained therapists on successful completion.

---

The VOCATIONAL TRAINING CHARITABLE TRUST (VTCT) is a Government approved Awarding Body offering National Vocational Qualifications (NVQs), Scottish Vocational Qualifications (SVQs) and other Vocationally Related Qualifications (VRQs).

It has been in existence for over forty years and has been at the forefront of developing the vocational system of qualifications in the United Kingdom. Remaining specialised in the areas of Beauty Therapy, Complementary Therapies and Sports & Fitness has enabled the company to gain an experienced team with the knowledge to stay ahead of the game in these areas.

---

The FEDERATION OF HOLISTIC THERAPISTS (FHT) is the oldest Professional Sports and Complementary therapy organisation in the UK. It has the largest membership of any multidisciplinary therapy organisation in the UK with over 21,000 members and has been representing therapists for over 40 years.

It is totally independent of any external commercial interests and is a true non-profit making organisation. It enforces high professional standards, requiring its members to abide by a strict Code of Ethics and Professional Practice.

---

ThinkTree is an international professional association for healthcare, wellness and wellbeing. It is established by experts from the world of education, medical profession, business, therapy including subject matter experts, governing bodies and councils.

It aims to help establish and maintain high professional standards both for the UK and Internationally as well as provide professional international recognition for therapists and wellness practitioners for all therapy disciplines.

---

The Complementary Medical Association's (The CMA) primary aim is to promote ethical, responsible, professional complementary medicine to the public and the medical profession.

It was established in early 1993 to provide the public and medical knowledge about the complementary medical profession.

CMA is a not-for-profit organisation and any funds raised through its activities are invested straight back into the organisation.

---

IICT is a peak professional body for the natural health industry. Boasting the largest modality list in all the world, you can be sure that if you practice it, we cover it. Now with 6,000+ members world-wide, IICT is leading the way by providing our members with an international qualification for professional affiliation in the natural therapies industry.

The IICT offers a credible and cost effective alternative for all Complementary Therapists who wish to operate under a collective banner for the natural health industry. Whether you have gained your qualifications overseas or have completed short courses, all credible qualifications are considered for membership.

---

The WMC is a collective of international leaders in massage therapy. The council works to promote, support, and raise the profile of international massage competitions through carefully designed formats, selection of judges, and the positioning of the competition within an educational and professional framework.

Through the work and advocacy of the council it aims to transform international standards in massage practice, training, and quality assurance. As a world organisation, it celebrates equality, diversity and inclusion and recognise professionalism within its personal work as well as the competitions it organises.